Changes to Clinic working due to the Covid-19 Pandemic
West Berkshire Injury Clinic
As we return to work to work we are offering a mixture of appointments both online and face to face.
Steps have been taken so that if you attend the clinic to keep you and the therapists as safe as is possible and when you do come in it will be different but please be assured that the service we provide is still of the highest level.
Providing sports therapy and osteopathy at our injury clinic in Newbury and Hungerford since 2011.
West Berkshire Injury Clinic are a group of highly skilled therapists who provide Sports Therapy and Osteopathy in Newbury and Hungerford.
We follow a holistic approach, using a blend of Sports Therapy, Massage, Osteopathic techniques and exercise to treat and prevent a wide range of injuries, 'aches and pains', ailments and dysfunction including these:
West Berkshire Injury Clinic treatments and preventative measures
Sports injuries and treatment
Whether referring to stubborn aches and pains or sudden trauma, we provide a host of sports injury treatment options through the use of massages, osteopathy and other targeted therapeutic measures.
Women's Health; including post childbirth
Our team takes the notion of women's health very seriously. This is why we offer a number of targeted procedures in order to ensure that any transient issues can be diagnosed and subsequently overcome. Please note that post-childbirth therapies are also available.
Work-related injuries/issues
On-the-job injuries can be quite frustrating. From chronic back pain to knee and joint problems, our experts will quickly diagnose the problem so that the correct therapeutic methods can be chosen. This is also an excellent way to prevent future issues.
Many individuals suffer from everyday aches and pains. Of course, we are fully capable of diagnosing the exact problem and providing bespoke therapeutic solutions based solely around the needs of the patient in question.
Preparing for a sporting event can be challenging; particularly for those who are hoping to prevent any injuries during the training process. Our team will provide proactive guidance and suggestions; helping to ensure that any athlete will remain free of injuries while bring able to enjoy peak levels of performance.
Those who wish to fully recover from an injury can take full advantage of our rehabilitation programmes. Thanks to a holistic and patient-centred approach, clients can experience faster recovery times and fewer chances of a recurrence. Of course, the exact techniques will be based around the injury in question.
Gait Analysis to help assess/review your running and walking gait.
Walking and running gaits can have a massive impact upon our overall physical health. This is why even minor issues should be corrected. Our specialists will provide a targeted gait analysis in order to determine if any abnormalities may be present. We can then offer personalised therapeutic solutions.
We are proud of our excellent reputation for delivering the same friendly, dynamic and professional service to everyone regardless of age, gender or level of fitness.
Contacting and booking with West Berkshire Injury Clinic
If you would like to book an appointment, or find out how we can help you, please contact us.
---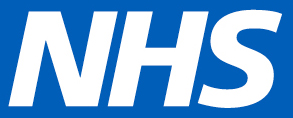 For any NHS workers, online appointments will be provided for free.
---
Give us a call on 01635 904542 (Newbury) or 01488 493014 (Hungerford) to chat to one of the team.