During December, I have been busying myself with a 'December Challenge' – and lots of you joined in (and have done extremely well!) Something that I haven't been asked is why a December Challenge and not a New Years Challenge?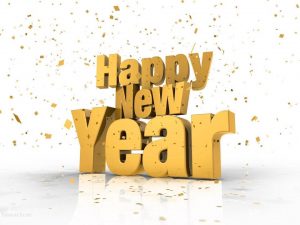 Did you know that 80% of New Years Resolutions fail by February (according to UK Business Insiders) and the Independent says it could be as much as 92%. Part of the reason for this, in my view, is that the New Year is thought to be this huge great wall that you must conquer, a carpet to sweep the detritus under or a new start.
What I've done with the December Challenge is to get people to think about their exercise regime before the New Year so you think about changing a habit or making a change to your regime without making the infamous RESOLUTION. Small changes and encouragement is far better than trying to do too much. We find the best method is using the SMART objectives.
S – SPECIFIC – Don't make it woolly – be specific. "I'm going to run 2 marathons this year" is far better than "I'm going to get fitter."
M- MEASURABLE – Can you measure how well you're doing? Pick yourself a target – perhaps you want to cycle to work twice a week instead of drive.
A -ACHIEVABLE – Don't aim for the stars and don't aim for something too big. If you do that you will fail. Aim for little baby steps instead – have many SMART objectives and make them achievable. That will work better. I'm going to lose 6 lbs in January is probably more achievable than I'm going to lose 1 stone.
R – RELEVANT – Make sure it is appropriate for you as an individual. For me saying that I'm going to run a marathon this year is not achievable for me, so it isn't relevant. Saying that I'm going to put on 6 lbs this year is achievable but is not relevant, as I'm already fat enough.
T – TIME BOXED – Give yourself a time span and don't make it too long as that will make it more difficult to achieve. Running the London Marathon will have its own implicit time box as its at a certain point every year, however I'm going to lose 1 stone in 3 months is appropriate. I would suggest that anything longer than 3 months could see you losing focus and motivation.
In conclusion try to make small changes rather than make a resolution, however if you DO want to make a resolution then make it SMART.
Lastly – There is no such thing as failure. If something goes wrong, like you have that chocolate eclair when you're trying to lose weight, don't worry – get back on the proverbial horse asap. Get support from others and you WILL get there.
HAPPY NEW YEAR to all from Andy and Kate @ West Berkshire Injury Clinic.