Providing sports therapy and osteopathy at our injury clinic in Newbury and Hungerford since 2011.
West Berkshire Injury Clinic are a group of highly skilled therapists who provide Sports Therapy and Osteopathy in Newbury and Hungerford.
We follow a holistic approach, using a blend of Sports Therapy, Massage and Osteopathy techniques to successfully treat and prevent a wide range of injuries, 'aches and pains', ailments and dysfunction. These can include:
Sports injuries and treatment
Women's Health; including post childbirth
Work-related injuries/issues
First aid cover/sports massage for teams and clubs, training or match days;

Gait Analysis to help assess/review your running and walking gait.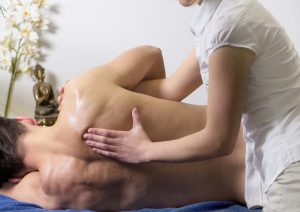 We are proud of our excellent reputation for delivering the same friendly, dynamic and professional service to everyone regardless of age, gender or level of fitness.
If you would like to book an appointment, or find out how we can help you, please contact us.