As West Berkshire Injury Clinic expands to Hungerford, the team have been taking to Facebook live to introduce themselves and their expertise.
Unfortunately I am yet to go live, so instead bring my introduction via blog post.
I'm Laura Fishlock and join Kate Croxford offering Osteopathy at our Hungerford location. The common misconception is that Osteopaths just treat backs, but the depth of our skill set expands to the entire musculoskeletal system from foot and ankle pain to headaches arising from structures of the neck and migraine prevention.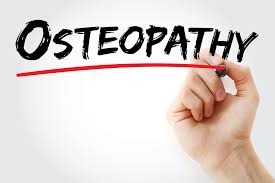 Osteopathy can be used in people of all ages. From birth through to later life, pregnancy through to sports injuries, and day to day stresses, strains and imbalances.
Within my work I use a combination of structural techniques, cranial osteopathy and fascial work tailored to the individuals presenting complaint.
Osteopathy can be used in combination with other therapies and working as a team with the other therapists in West Berkshire injury clinic means that we will look to offering you the best care for your symptoms and refer onwards as needed.
If you would like an Osteopathic consultation then get in touch with the clinic and organise an appointment.